Roof Repair and Replacement
Lobo Roofing, LLC offers a vast array of roofing inspection and repair services in Tacoma and Seattle area. A simple phone call will have one of our experts on their way to offer a free inspection for your damaged roof.
Licensed and Insured in the state of Washington
First-class repairs at a first-class price
Free inspections for repair or replacement
24/7 Emergency service for board-up and tarping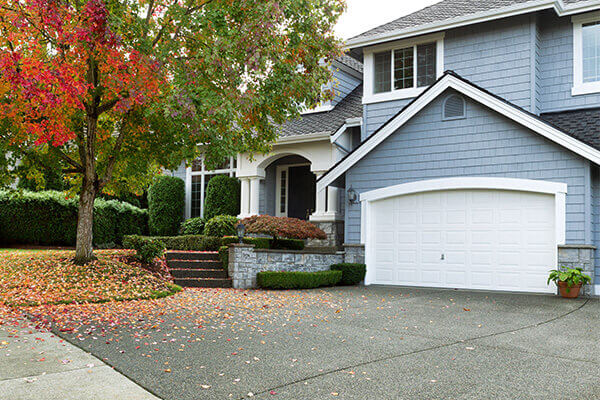 Repairing All Sizes and Types of Roof Damage in Tacoma, WA
Lobo Roofing offers all sizes of roof repair. Whether you simply have loose shingles or flashing or you need to replace your entire roof deck, we've got you covered. Our team of experienced contractors has the knowledge and expertise to repair any kind of roof damage you may experience. Our licensed roofers will provide you with a free inspection to properly assess the damage and scope of work so we can advise you on the best course of action for your roof. Sometimes it is more cost-effective to replace the roof completely instead of repairing it, and we want you to have the knowledge you need to make an informed decision.
Is a Roof Repair Necessary?
If your roof has sustained damage, it needs to be inspected and repaired. Even a minimal amount of roof damage can lead to big problems if left unaddressed. Damaged roofs can cause a multitude of problems including leaks into the home below which can result in water and mold damage. No matter the cause or size of the damage, our inspectors will give you a free estimate and ensure that your roof is completely repaired so you can avoid more costly damage in the long run.
Frequently Asked Roof Repair Questions
We can repair any roof – from securing loose shingles or flashing, replacing missing or damaged shingles, to rebedding ridge caps, to replacing water-damaged roof decks. Lobo Roofing, LLC has a team of experienced roofing contractors who can repair any roof damage you may be experiencing.
Yes! Our experienced, licensed roofers will inspect your roof up close to assess the scope of any obvious damage and also map out the probable unseen damage just below the surface. With that knowledge at hand, we will let you know if roof repair is the most affordable option or if you're better off with a full roof replacement.
Damaged roofs cause roof leaks, which creates a dangerous water and moisture problem in the house below. Whether the roof damage was caused by hail or fallen trees to simply granule loss due to aging roof shingles, prompt attention and repair will avoid further, more costly damage down the road.
Proudly Serving the Puget Sound Area with Top-Rated Roofing Services
Bellevue

Buckley

Everett

Federal Way

Graham

Kent

Kirkland

Lakewood

Marysville

Puyallup

Redmond

Renton

Roy

Seattle

Tacoma
Customer Reviews
I Had about 5 Quotes and Lobo Roofing came in second lowest with a lot of extras. most of the companies were two months out and Lobo Roofing Came in 2 Days! I totally recommend them! Very hard working and family business!
Cathy Sloan
Had Them Quote me For a Reroof after i had 4 other quotes. Lobo Roofing came and was super polite and respectful and told me what all was going to be done on the spot! Very competitive Price they gave me. I was going to get another 2 estimates but I'm truly glad I didn't! Lobo Roofing did the job and I couldn't be anymore happier!! Definitely Recommend them!!!!
Bret Martin
Had them recommended to me by my neighbors, Had them come out a couple days after there reroof to get a quote and they gave me a very reasonable price! they did the work a week after and I am very happy with the work they performed I 100% Recommend them
Michael Blake